Having trouble viewing this email? Click here to view it in a web browser.
Volume 2, Number 26, December 8, 2020
Governor's December Message: It's Christmas Time – A Time of Giving
It is Christmas time and many, many people do not have their home. It is Christmas time and for many their traditions are lost in the 2020 wildfires. There are no dreams about where to put the tree, who is coming to dinner, what to buy for the family presents, what china to use, how to decorate, because they have lost everything. Hundreds, if not thousands are still in motel rooms scattered about in towns they do not call home. Many have lost their ability to return to
work. Many lost their vehicles too.
Since that disastrous September week, when fires burned close to 1 million acres and consumed over 4750 homes, Rotary has been there mobilizing resources to begin the long road to recovery. We have applied twice and received Rotary International Disaster Relief Grants and put hundreds of individuals back to work by retooling their occupations and returning their dignity. We leveraged these precious Rotary Foundation dollars two to three times over by publicizing our efforts. Bravo to the Rotary Clubs of Southern Oregon, the Rotary Club of Lincoln City and the Rotary Club of Springfield for leading and completing these events! Click here for the rest of DG Cindi's December message about ourRotary service during a year that needed D5110!
Click here for DG Cindi's latest podcast regarding Rotarians showing their colors during this special, if challenging season: https://rotaryvolunteerconnect.org/podcasts/rotary-giving-tree-of-joy/
With sincere wishes for safe and happy holidays,
District Governor Cindi O'Neil
---
Rotary Steps Together Champions!!
By Beth Sheehan

#RotaryStepsTogether raised $21,374.65! The virtual race kicked off September 15, just as the wildfire smoke was beginning to clear for outdoor activity. One hundred eighteen Rotarians and friends covered 14,100 miles with the race culminating on November 15.
The virtual race, powered by Charity Footprints, tracked activity through a fitness device or by manual entry and converted physical activities such as running, golfing, yoga, swimming, dancing into "miles." Thank you to the 23 clubs and 272 donors who helped make this event a first time success. Click here for the whole story on the achievements by the Steps effort.
Top racers were Cort Vaughan who raised $1,724.99, Gerry Kosanovic with $1,539.70, Keever Henry with $1,268.05 and Kim Meyers with $1,275. Congratulations Rogue-Gateway with a total of $4,313.28 followed by Greater Corvallis and Eugene-Delta who raised just over $2,300. Racers were able to select their recipient: The Rotary Foundation Annual Fund ($2057.96), Polio Plus ($4,043.94), Club coffers ($3,813.76) or the District's Wildfire Relief Fund ($10,307.95).
---
Florence Club Presidential Scholarship Award A Great Holiday Story
By Kim Erickson (Rotary story highlighted in Siuslaw News)
"I have a disability and I'm not ashamed of it," Siuslaw High School junior Cameron Kentta wrote. "I may have my bad days and wish that I was never born with this, but at the end of the day, I know I may not be able to cure it, but I can battle it. Whatever boundaries I have, all I need is just that small nudge in life and I will be able to push through it in no time."
It's the nudge that Cameron's mother, Kim Erickson, is looking to give a high school senior next year with the Rotary Club of Florence Presidential Award, which this year is dedicated for students who experience disability.
"I feel like when you pick your own scholarship, it should be something that you're very passionate about and have a lot of interest in," said Erickson, who is the Rotary president for 2020-21.
Click here for the rest of this touching story and Rotary family.
---
Staying Connected With Members Addressed in Next Forum
By Christine Waugh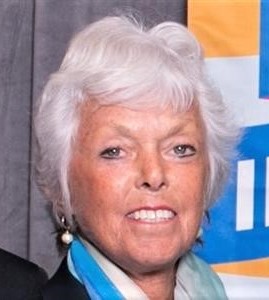 As requested by the participants last month, we will focus on "Staying Connected with Members" at the District Membership Forum next Tuesday, December 15th at 10am This is an opportunity for us to learn some new concepts, and share our challenges, and solutions.
Wait until you meet our facilitator this month! Ingrid Waugh is Assistant Rotary Coordinator supporting Districts 9910 and 9930, National Learning and Development Coordinator for all Zone 6 (New Zealand) districts, Rotary Leadership Institute Chair for New Zealand and Pacific Islands – to list just a few of her designations. Click here for more on Ingrid and the December Membership Forum.
The District Membership Forum is held every third Tuesday at 10am, and focuses on a topic chosen by the participants from the last forum. Any Rotarian interested in membership is welcome to join us. No reservation is necessary. For more information, contact Christine Waugh at christine@leadersupportservice.com.
Link to meeting: us02web.zoom.us/j/82289120983
---
5110 Biz of the Week: Cascadia Geoservices, Inc. and Eric Oberbeck
By Bill Grile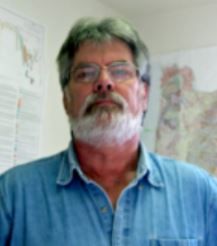 In 1911, Paul Harris wrote that Life in Rotary should be a rational mixture of business, civic activities, and good fellowship. He launched Rotary for like-minded business professionals to amplify their fellowship and through Rotary, to strengthen businesses as well as communities. The D5110 Rotary Business Network (RBN) builds on these core principles established over a century ago. After all, wouldn't you rather do business with a Rotarian?
This week D5110 salutes Port Orford Rotarian Eric Oberbeck and Cascadia Geoservices, Inc. See more about the company at Cascadia Geoservices Inc. | Rotary Business Network and Cascadia Geoservices | Geotechnical Engineering – Washington and Oregon | Home. Cascadia Geoservices, Inc. is a locally owned engineering firm that serves the Pacific Northwest with extensive knowledge of the region's geology and soil conditions. Click here for Eric's RBN profile.
Every D5110 Rotarian with a business or profession is entitled to a FREE listing in the Rotary Business Network directory. Visit the Rotary Business Directory at rotarybusinessnetwork.org/ or contact Rotarian Dan Smith (team@rotarybusinessnetwork.org) if you have questions.
---
Mt. View Interact Club Donates to local Red Cross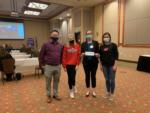 by Emma Bowadt (Club President), Jack Buettner (VP), and Grace Pell (Sec./Treas.) of Mt. View HS Interact Club
With this school year being a bit different due to Covid-19, our club was able to donate $250 to American Red Cross. Through Rotary, we had a connection to Nadine McCrindle, the Executive Director of Red Cross in Central and Eastern Oregon. Since the wildfires that have spread up and down the west coast, Red Cross has done so much all over and even in local areas to help people evacuating and even losing their homes. At the first in-person Rotarian meeting, we got the opportunity to hand over the check and have Nadine talk to the club about her hard and important work at Red Cross. As a high school group, we also have plans to volunteer our time at Red Cross and help in as many other ways that we can.
We're Mountain View High School Interact Club. A nationwide club that puts service over self to volunteer and bring kindness to the community. Here at Mountain View, we are sponsored by the Rotary Club of Bend that helps us donate time and money to local causes and programs. Click here for more on this active Interact Club!
---
Eugene Metro Teams on Peruvian Environmental Change
By Heather Edwards
Question: What do Peruvian bicyclists and Kenyan slaughterhouses have in common? Answer: Rotary International.
The Rotary Club of Eugene Metropolitan was honored to present at Peru's "Rotary Pedal 2020" – an international congress celebrating all of the good work Rotary clubs do to protect the environment. It was virtual this year but attended by more than 150 Rotarians and environmental experts from many different countries.
5110's relationship with Peru's Lima-based District 4455 goes back to 2011 when GSE Team Leaders Ginny Reich and Carlos Manuel Arévalo Velásquez brought their teams to each other's countries.
Almost a decade later Metro had the chance to share the story of how their 2015 Global Grant to support a slaughterhouse in Elburgon, Kenya is protecting the Molo River – the main source of water for a community of 80,000 people. Click here for "the rest of the story."
---
Light thoughts for your Rotary week/life
By Mike Corwin
And now quoting some additional well-versed thoughts to put a smile in your day:
"I dream of a better tomorrow, where chickens can cross the road and not be questoned about their motives." Anonymous
"The only mystery in life is why kamikaze pilots wore helmets." Al McGuire
"I love deadlines. I love the whooshing noise they make as they go by." Douglas Adams
"Some cause happiness wherever they go; others, whenever they go." Oscar Wilde
---
Tell Us Your Story:

The Brand/Public Image team in District 5110 welcomes news items for consideration toward the website, eNews, social media, or other publicity that might be of interest to our audiences. Please complete this form and submit it.
---
To unsubscribe from future emails, please click on this link: Unsubscribe