Having trouble viewing this email? Click here to view it in a web browser.
Volume 2, Number 24, November 24, 2020
Governor's November Message: TRF's Global Impact
By DG Cindi O'Neil
The Rotary Foundation gives us all the opportunity to reach beyond ourselves to serve others in truly significant ways. The Rotary Foundation works to close the gap between those much less fortunate than the rest of us, working to provide clean water and sanitation, healthy mothers and children, prevent disease like Polio, spur economic development, fund literacy and education, support the environment, and ultimately create world peace.
If you pledge $250 per year to the Annual Fund of The Rotary Foundation you enable both your local club, our District, and the World Fund to grow and provide sustaining funds to leverage this important work.
Consider inviting our District Rotary Foundation Committee Chair Tim Mobley to speak to your Club. His stories and knowledge are inspiring reminders of the great impact we can have using the bedrock of support from The Rotary Foundation. Click here for more on the website story about how you can make a difference through the good work of The Rotary Foundation from your club level to the world.
---
Donated RV a Gamechanger for Blue River Family
By DG Cindi O'Neil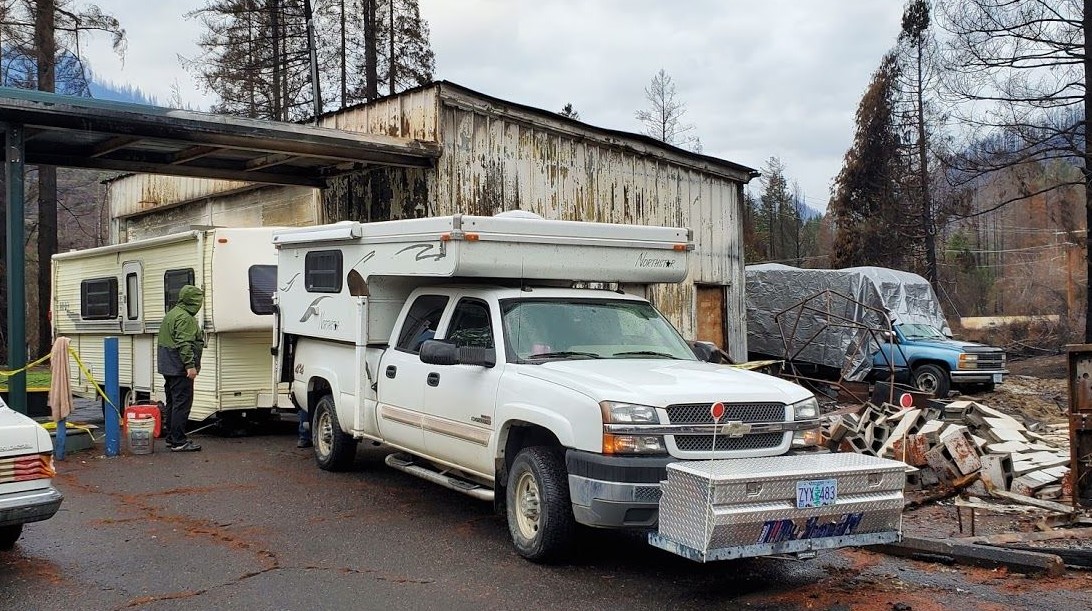 Antony Abel, resident of Blue River, OR reaches to open the door of his 25-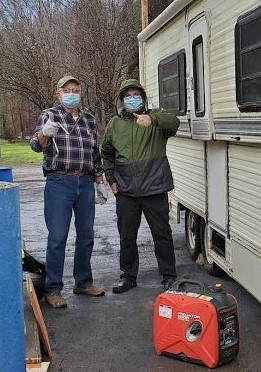 ft RV donated by a Rotarian of the Rotary Club of Bend Mt Bachelor.
Antony Abel is one of 200 other uninsured former Blue River residents who lost their homes due to the Holiday Farm Fire.
Temporary shelter like this RV are desperately needed at this time for fire victims who want to return to their fire-ravaged property but have no means to obtain such accommodations while rebuilding.
---
DG Cindi's Podcast: Once Touched by Need, Service is a Privilege
By Dan Smith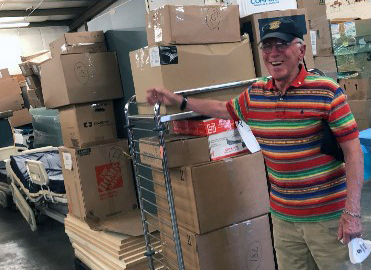 Rotarians in the Rotary Club of Eugene Southowne have been shipping used medical equipment to African medical clinics for 12 years. In partnership with CardioStart International, Rotary receives used medical equipment and supplies that are no longer needed at local hospitals. CardioStart assesses needs in-country making sure that the equipment sent is useful and needed.
CardioStart's focus is saving lives of children with congenital heart defects though surgery and teaching and training local surgeons during their medical missions. Often just one mission can assist and treat hundreds of patients. The Eugene Southtowne Club accepts the equipment donations and provides careful and thoughtful sorting of equipment and supplies, packing, and coordinating the shipping container to Africa. These donations of equipment are left behind for future use in the clinics, increasing their capacity to serve their community. Learn more here.
---
5110 Biz of the Week: Dave Kinder Financial Advisor
By Bill Grile
In 1911, Paul Harris wrote that Life in Rotary should be a rational mixture of business, civic activities, and good fellowship. He launched Rotary for like-minded business professionals to amplify their fellowship and through Rotary, to strengthen businesses as well as communities. The D5110 Rotary Business Network (RBN) builds on these core principles established over a century ago. After all, wouldn't you rather do business with a Rotarian?
This week D5110 salutes a relatively new member of Sutherlin Rotary, Dave Kinder, an Edward Jones Financial Advisor. See more about Dave and his business at Dave Kinder – Financial Advisor – Edward Jones | Rotary Business Network.
Every D5110 Rotarian with a business or profession is entitled to a FREE listing in the Rotary Business Network directory. Click here for more on RBN!
---
#RotaryStepsTogether Created Healthier Rotarians, Raised $21,000+
By Judy Corwin
D5110 Rotarians burned calories with their walking, running, jogging, landscaping, even golfing, totaling 13,951 miles during the two-month #RotaryStepsTogether virtual fundraising effort. In the process, the participating members raised needed funds for Fire Relief, the Annual Fund, PolioPlus, and Club Funds, totaling $21,114! Final individual and Club Team winners for total miles and total funds raised will be announced next week!
---
D5110 Invite Still Out for Eugene Metro's Mixology Zoom Series
By Heather Edwards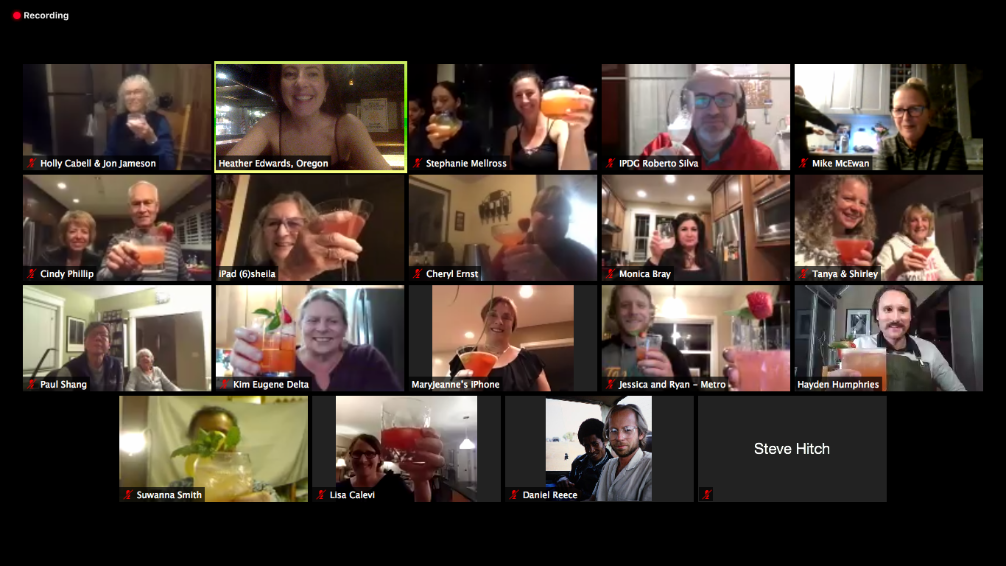 "Friends and Fellow Rotarians! It's not too late to sign up for Eugene Metro's online Happy Hour! Join us every Friday night until December 18th from 5:30 to 7 pm. We'll learn new cocktails and celebrate Happy Hour with friends from all over Oregon, as well as Canada, Mexico, Panama, Chile, Australia and Scotland.
Email: eugmetrorotaryfdn@gmail.com to register today.
If you missed previous classes, you can still get the recordings at the end of the six-week series. Just $50 per person to attend all the classes, recipes and class recordings. Happy Dollars at the end will go to tip each of our talented mixologists. Cheers!"
---
Light thoughts for your Rotary week/life
By Mike Corwin
And now quoting some additional well-versed thoughts to put a smile in your day:
"A diamond is merely a lump of coal that did well under pressure." Unknown
---
"Nothing is impossible, the word itself says "I'm possible!" Audrey Hepburn
---
"Friendship is like peeing on yourself: everyone can see it, but only you get the warm feeling that it brings." Robert Bloch
---
"Women who seek to be equal with men lack ambition." Marilyn Monroe
---
Tell Us Your Story:

The Brand/Public Image team in District 5110 welcomes news items for consideration toward the website, eNews, social media, or other publicity that might be of interest to our audiences. Please complete this form and submit it.
---
To unsubscribe from future emails, please click on this link: Unsubscribe