Having trouble viewing this email? Click here to view it in a web browser.
Voume 2, Number 22, November 10, 2020
Leading Change Series Features Former RI President on the Environment
By Paul Nicholson
Former Rotary International President Ian Riseley
will address Rotary's newest Area of Focus—the environment—as your District 5110 leadership team brings you the fourth in our speaker series exploring some of the biggest issues facing Rotary and the world on
Thursday, November 19 at 7 p.m.
Riseley was RI President in 2017-18 carrrying through on the theme, Making a Difference. The member of the Rotary Club of Sandringham, Victoria, Australia will address the most recent addition to Rotary's Areas of Focus, Supporting the Environment as he is interviewed by 5110's District Governor Cindi O'Neil and District Environmental Committee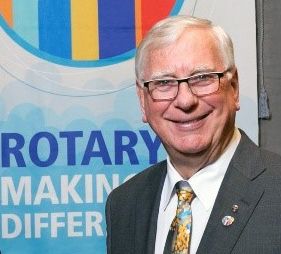 Chair Nikki Rizzardini. Click here for the whole story and to register.
Riseley said, "Environmental degradation and global climate change are serious threats to everyone. They are having a disproportionate impact on those who are most vulnerable, those to whom Rotary has the greatest responsibility."
---
#RotaryStepsTogether in Home Stretch Burning Calories, Raising $$$$$
By Judy Corwin

Time to wrap up a great effort with just days to go before the November 15 end to our Rotary Steps Together fund raising cause. Rotarians in District 5110 are burning the calories with their walking, running, jogging, landscaping, even golfing, totaling 11,277 miles as of 11/9/20! In the process you are also raising needed funds for Fire Relief, Polio and other important programs that our Rotary District supports, totaling $18,415.
Keep up the good work! Five days to go—finish strong! It is NOT too late. Learn more at #RotaryStepsTogether.
---
Eugene Metro Offering Happy Hour Rotary Sessions Starting This Week
By Heather Edwards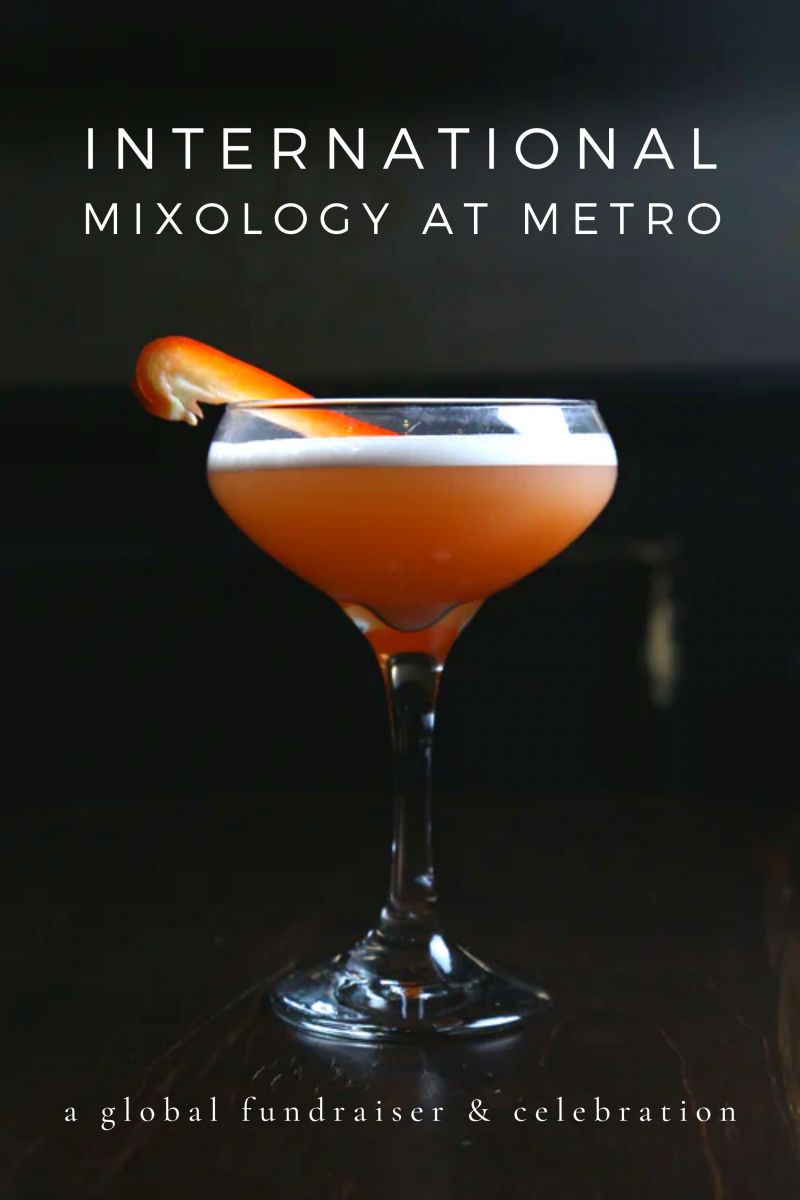 We are excited to invite you to a very special Happy Hour series!
For six Friday nights this fall, the Rotary Club of Eugene Metropolitan will be hosting an online cocktail class and social from 5:30 to 7 pm PST – you will learn new recipes each week, from several different countries! We'll kick off the series this Friday, November 13th "in" Canada and learn about the history of gin.
Come for the fun and fundraiser, stay for the lessons. All of the money raised will support our service projects both at home and abroad. During these difficult times, Metro is even more committed to community service and to finding creative ways to support different programs and projects from homeless teens in Lane County to scholarship students in rural Mexico, chicken farming in Nepal, Covid relief in Kenyan communities, food boxes in Thailand and so much more. Click here for the rest of the fun details or register at eugmetrorotaryfdn@gmail.com . Cocktail attire is welcome but not required – it's Zoom after all. Pajamas are welcome too!
---
Nov. 17 Membership Forum Will Focus on Hybrid Meetings
By Christine Waugh
The next District Membership Forum is Tuesday, November 17th at 10am. As requested by the participants last month, we will focus on "Hybrid Meetings." This is an opportunity for us to learn some new concepts, and share our challenges, and solutions.
This month's facilitator is Corey Lopardi, who is District 5020 Membership Chair and Assistant Rotary Coordinator for Zones 26 & 27. His goal is to grow Rotary and to strengthen districts and clubs like ours. Corey is perfectly positioned to facilitate the topic of hybrid meetings because of his business. He owns Pardiman Productions, and works a lot in the field of video. In the age of COVID, where in-person meetings are difficult and uncomfortable for many, the use of videos in hybrid meetings can help our clubs thrive. He will include some equipment ideas, methods, and documentation in his part of the program.
The District Membership Forum is held every third Tuesday at 10am. For more information, contact Christine Waugh at christine@leadersupportservice.com or just enjoy the meeting at us02web.zoom.us/j/82289120983.
---
DG Cindi's podcast: J Bar J Youth Services and the Boys Ranch
By Daniel Smith
If you're looking for inspiration, you don't have to look any further than the J Bar J Youth Services and the Boys Ranch in Bend, Oregon. The lessons they are teaching these kids are the lessons we all need to learn, especially in these difficult times. My guess is you will walk away from this interview with something you can use in your own life.
Take a listen at https://rotaryvolunteerconnect.org/podcasts/j-bar-j-ranch-and-bend-rotary-clubs/ Come along with District Governor Cindi O'Neil as she travels District 5110 exploring all the great things we do for our communities.
---
5110 Biz of the Week: Bright Wood Corporation and Joe Krauss
By Bill Grile
In 1911, Paul Harris wrote that Life in Rotary should be a rational mixture of business, civic activities and good fellowship. The D5110 Rotary Business Network (RBN) builds on these core Paul Harris principles established over a century ago. After all, wouldn't you rather do business with a Rotarian?
This week D5110 salutes a Madras Rotarian by recognizing Joe Krauss and his business, Bright Wood Corporation. Joe, Immediate Past President and himself a Paul Harris Fellow, was sponsored into the Jefferson County (Madras) Rotary Club by Meg Cummings, herself a true champion of The Rotary Foundation. Visit the company and get to know about RBN benefits or go to rotarybusinessnetwork.org/business-listing/bright-wood-corporation-joseph-d-krauss/
---
Stranded abroad, Grants Pass woman wins top Rotary prize
By Jeff Duewel of the Grants Pass Daily Courier
Part-time Grants Pass resident Frances Dixon has been stuck on top of a remote mountain in Guatemala since the coronavirus pandemic hit.
She's been educating impoverished Mayan children there for almost 30 years, with her Adopt-A-Village school, where students come for miles to learn. She hasn't left the school once this year.
"As long as the virus is here, leaving Guatemala is going to be very difficult," Dixon said, when contacted via email. "Perhaps courtesy of Frances Dixon at the end of the year, we'll see."
Frances Dixon poses with students at her "Mrs. Hermit. That's me" Adopt-A-Village school in Guatemala, where indigenous Mayan students have assembled. From her distant perch, she did get some good news recently. Her efforts in Central America landed her one of the rare of a prestigious Rotary International award Service Above Self awards handed out by Rotary International. Click here for the "rest of this great story."
---
Light thoughts for your Rotary week/life
By Mike Corwin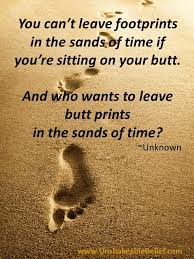 And now quoting some additional well-versed thoughts to put a smile on your day:
"If you let your head get too big, it'll break your neck." Elvis Presley
"The road to success is dotted with many tempting parking spaces." Will Rogers
"Leadership is the art of getting someone else to do something you want done because they want to do it." Dwight D. Eisenhower
"Live each day like it's your second to the last. That way you can fall asleep at night." Jason Love
---
Tell Us Your Story:

The Brand/Public Image team in District 5110 welcomes news items for consideration toward the website, eNews, social media, or other publicity that might be of interest to our audiences. Please complete this form and submit it.
---
To unsubscribe from future emails, please click on this link: Unsubscribe