Having trouble viewing this email? Click here to view it in a web browser.
Volume 2, Number 20, October 27, 2020
Rotarian donates RV for Fire Victims — More Needed. Thoughts?
By DG Cindi O'Neil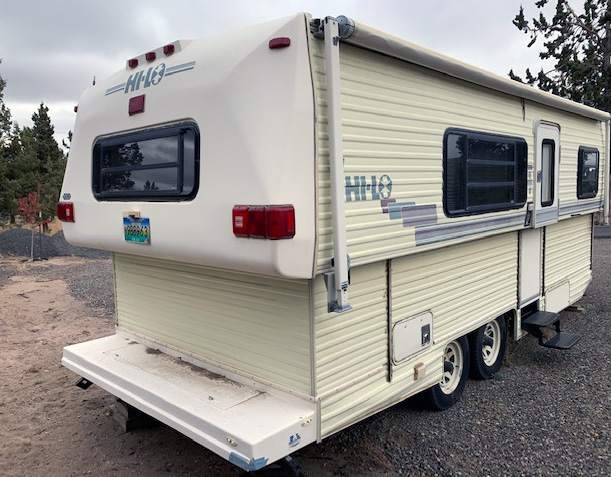 How big is the heart of a Rotarian? BIG. A member of the Rotary Club of Bend Mt Bachelor has donated a two-bedroom, one bath, RV travel trailer for fire victims. Outfitted with everything you would need for temporary housing and much more "home-like" than a hotel room, this trailer will be a glorious gift for someone who has lost everything. District leadership is pursuing a Blue River-area family hardshipped by the loss of their home and workplace to benefit from this RV.
Thousands of people lost their homes on the devastating wildfires this past September and many still do not have shelter for the winter as they struggle to rebuild their lives. The United Way reports that this is the single biggest need at the moment: temporary shelter for the winter. RV's have been identified as a key component of fulfilling this desperate need since affordable home rentals and homes are not available.
If you have an RV that you are no longer using and would like to donate to help someone else struggling to find shelter this winter, please contact District Governor Cindi O'Neil.
---
Polio Plus Month Coming to a "Close"–This Close!
By Mike Corwin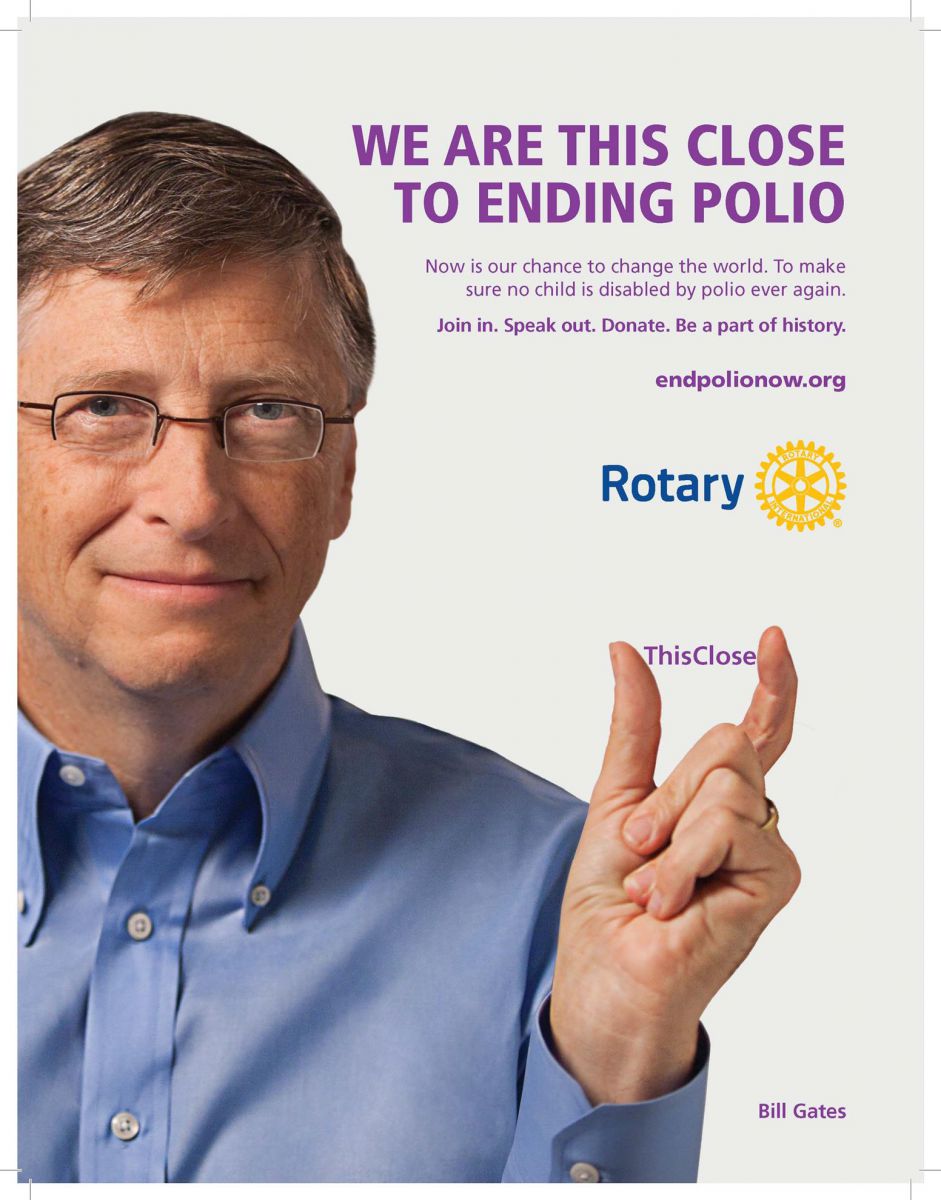 In our last eNews, DG Cindi put out the call to donate to the fact that we remain SO CLOSE to the global eradication of Polio. Many of you have responded and District Rotarians have a couple of more days this week to continue the drive as
October is PolioPlus month for Rotary International.
In future eNews articles, we will look to feature a select number of 5110ers who have answered the call and not only donated toward making the difference but also educated their communities about this signature cause for Rotary. You will feel pride in Rotary, an organization that dared to get to ZERO. You will feel the honor of being part of an organization that had the grit to go the distance, to partner with world health organizations, and to raise the funds necessary to beat this disease forever.
Give now to the PolioPlus Fund. https://www.rotary.org/en/donate
---
Almost 7,500 miles logged! #RotaryStepsTogether burns cals., raises $$$
By Judy Corwin

WOW!! Rotarians in District 5110, you are burning the calories with your walking, running, jogging, landscaping, even golfing, totaling 7,497 miles! In the process you are also raising needed funds for Fire Relief, Polio and other important programs that our Rotary District supports, totaling $15,485.
Keep up the good work! There is still approximately one month to go, and if you haven't started your campaign yet, it is NOT too late.
Learn more at #RotaryStepsTogether.
---
D5110 Biz of the Week: Lofy Construction LLC and Rotarian Dan Lofy
By Bill Grile
In 1911, Paul Harris wrote that Life in Rotary should be a rational mixture of business, civic activities, and good fellowship. He launched Rotary for like-minded business professionals to amplify their fellowship and through Rotary, to strengthen businesses as well as communities. The D5110 Rotary Business Network (RBN) builds on these core principles established over a century ago. After all, wouldn't you rather do business with a Rotarian?
This week D5110 salutes Lofy Construction LLC and owner Daniel Lofy, a member of the Rotary Club of Florence. For new construction, remodeling
and design, visit Lofy Construction on the Rotary Business Network website.
There is a lot of great online talent and resources available through the D5110 Rotary Business Network….if your business is not listed, visit the Rotary Business Directory and complete the "Contact Us" form.
---
Light motivating thoughts for your Rotary week/life
By Mike Corwin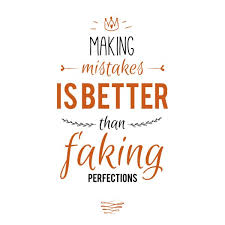 Quoting some well-versed thoughts to put a smile on your day:
1. "I took the shell off my pet snail thinking it would make him run faster. If anything, it made him more sluggish."
2. "Change is not a four-letter word, but often your reaction to it is!" Jeffrey Gitomer
3. "If you think you are too small to make a difference, try sleeping with a mosquito." Dalai Lama
4. "A clear conscience is a sure sign of a bad memory." Mark Twain
5. "You know what they say about cliffhangers……………………." George Carlin
---
Follow DG Cindi's District Trail to 5110 Successes on Podcasts
By Dan Smith

Come along with District Governor Cindi O'Neil as she travels District 5110 exploring all the great things we do for our communities. Click below for her podcast accounts of these success stories of service.
Take a listen at https://rotaryvolunteerconnect.org/podcast.
---
Tell Us Your Story:

The Brand/Public Image team in District 5110 welcomes news items for consideration toward the website, eNews, social media, or other publicity that might be of interest to our audiences. Please complete this form and submit it.
---
To unsubscribe from future emails, please click on this link: Unsubscribe