Having trouble viewing this email? Click here to view it in a web browser.
Volume 2, Number 19, October 20, 2020
This week's DG Podcast: One Rose, One Friend, One World.
By DG Cindi O'Neil
"A single rose can be my garden…a single friend, my world." – Leo Buscaglia
One gorgeous summer evening in August, President Kim Meyers along with members of the Eugene Delta Rotary Club, gave me a tour of the Owen Rose Garden. Rotarians in that Club have been building beautiful structures in this lovely rose garden, maintaining the rose bed borders and walkways, and "dead-heading" these thorny beauties.
It is a place where today people can escape unsafe gatherings of the indoors and continue yoga classes, enjoy picnics, and walk among the roses; a time to stop and "smell the roses." But I found out it is also where Rotarians create lasting friendships, gather to serve with their families in tow and share their Rotary "why."
Here is the link to the podcast: https://rotaryvolunteerconnect.org/podcasts/one-rose-one-connection-one-world/
---
ROTARY NOW!/Leading Change: Polio Presentation Recorded
By DG Cindi O'Neil
"PolioPlus in a COVID World" A Recording of our October 15 forum with RI General Secretary John Hewko and CDC Polio Scientist Dr. John Vertefeuille.
Dear Rotarians: For those of you who missed the 1 ½-hour forum on Polio last Thursday evening here is the recording for your listening pleasure: https://youtu.be/o9JKI8Tdd0E It was a fascinating question – answer session led by Nelson Maler of the Grants Pass Rotary Club.
Thank you to PDG Bill Grile for creating the YouTube videos and to Paul Nicholson for organizing the event for our District. It takes a team! Should you like to use a 2-minute recording of my closing remarks to inspire giving to the
PolioPlus Fund by your Club members this month please feel free to use this short video: https://youtu.be/ITm-1s5pQXE Let's Get to ZERO! Click here for the website story on this great presentation.
---
5110 Biz of the Week: Musgrove Family Mortuaries and Cemeteries
By PDG Bill Grile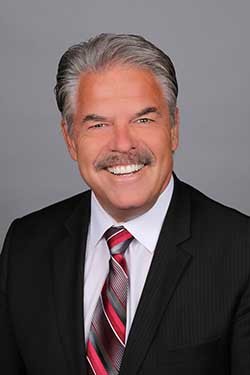 In 1911, Paul Harris wrote that Life in Rotary should be a rational mixture of business, civic activities, and good fellowship. He launched Rotary for like-minded business professionals to amplify their fellowship and through Rotary, to strengthen businesses as well as communities. The D5110 Rotary Business Network (RBN) builds on these core principles established over a century ago. After all, wouldn't you rather do business with a Rotarian?
This week D5110 salutes Musgrove Family Mortuaries and Cemeteries and co-owner Mark Musgrove, a leader with the Rotary Club of Eugene. Learn more at rotarybusinessnetwork.org/business-listing/musgrove-family-mortuaries-and-cemeteries/
Every D5110 Rotarian with a business or profession is entitled to a FREE listing in the Rotary Business Network directory. See how it works at https://youtu.be/bLDjnfsLLYg Click here for more on your ability to use a Rotary-led business in your future work or personal business.
---
Greater Corvallis Rotary to Host Drive-through COVID-safe Halloween for Local Youth at Benton County
By Mike Corwin
The Rotary Club of Greater Corvallis will host a safe drive-through Halloween opportunity for the youth of local families from 3-7 p.m. on Friday, October 30 at the Solar Building in the southwest corner of the Benton County Fairgrounds. The admission is free, however registration is encouraged so to accurately provide a Halloween bag of treats for all youth in each car between the ages of 1-15 years.
"Benton County Health Department appreciates the thought that has been put into this event," said Charlie Fautin, Benton County Health Department Deputy Director. "Halloween is a very special time for children and we're glad that Rotary is helping our families celebrate more safely during this exceptional year."
"We want to create a safe experience where our children and neighbors can continue making positive memories during trying times. We believe it would be a fresh way to support our local communities and sprinkle in some fun during a pandemic," said the Rotary club's Public Image Chair Jenny Bouman. "Dress the kids up and bring them by to see the Halloween-themed area created by the Rotary Club of Greater Corvallis. At the end of the "tunnel show," each child will receive a bag of treats to take with them all without leaving the warmth and comfort of their car."
For more on this Rotary community service being provided when many other youth alternatives for Halloween are being cancelled—click here.
---
Corvallis Rotary Makes It Happen for Food Bank
By DGE Gerry Kosanovic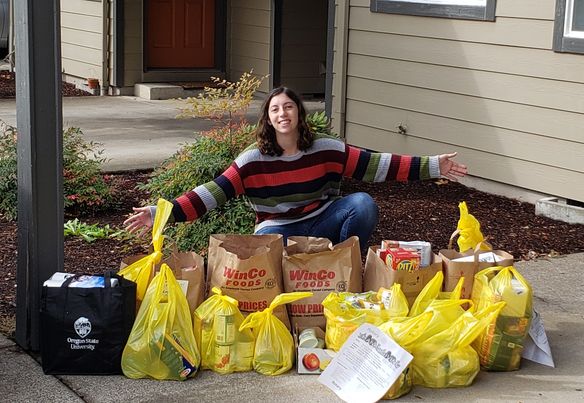 Rotoracters stepped up to the plate this weekend by collecting 149 pounds of food, donating to the South Corvallis Food Bank. The October "Thanksgiving Food Drive" sponsored by the Rotary Club of Greater Corvallis also targeted St. Vincent DePaul Food Bank in Corvallis as a donation event site.
Thanks, Rotaract President Julianne Morreale, for making a difference with food scarcity in our community. Click here for the story on the 5110 website.
---
Light motivating thoughts for your Rotary week/life
By Mike Corwin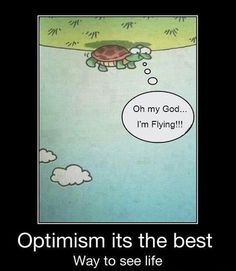 Quoting some well-versed thoughts to put a smile on your day:
1. "The elevator to success is out of order. You'll have to use the stairs, one step at a time." Joe Girard
2. "I always wanted to be somebody, but now I realize I should have been more specific." Lily Tomlin
3. "I am so clever that sometimes I don't understand a single word of what I am saying." Oscar Wilde
4. "People say nothing is impossible, but I do nothing every day." Winnie the Pooh
5. "People often say that motivation doesn't last. Well, neither does bathing – that's why we recommend it daily." Zig Ziglar
---
Tell Us Your Story:

The Brand/Public Image team in District 5110 welcomes news items for consideration toward the website, eNews, social media, or other publicity that might be of interest to our audiences. Please complete this form and submit it.
---
To unsubscribe from future emails, please click on this link: Unsubscribe