Having trouble viewing this email? Click here to view it in a web browser.
Volume 2, Number 14, September 15, 2020
Rotary Establishes a Fire Relief Fund
By DG Cindi O'Neil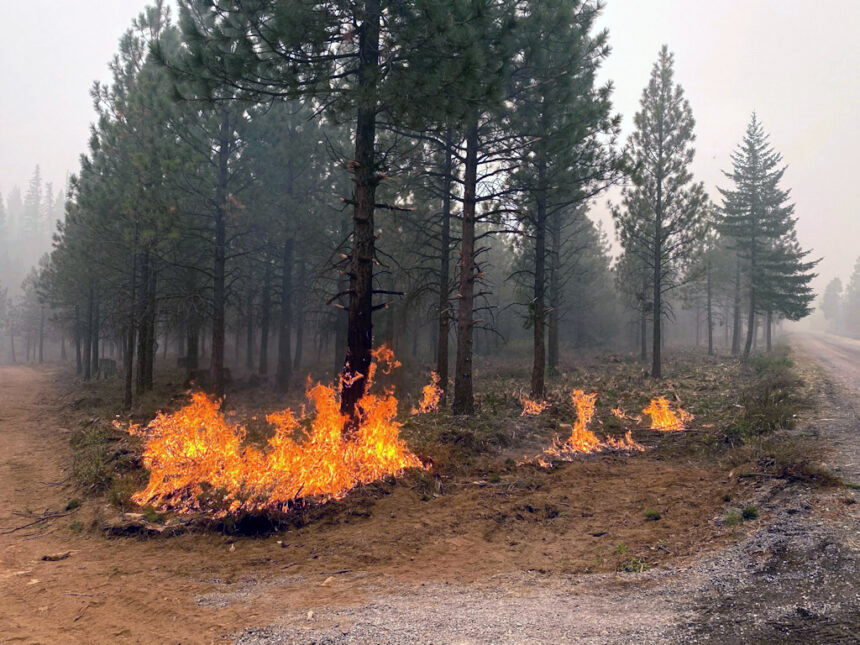 In response to the catastrophic loss of homes, businesses, and livelihoods for many Oregonians, Rotary has established a Fire Relief Fund to help victims of the fires rebuild their lives. Oregon communities that have been severely devastated, if not eliminated, in the wake of these unprecedented fires will need help in both the near and long term.
"For the painful and challenging times ahead, Rotary is ready to accept the public and corporate support to help those in need in our local communities. The focus is on raising and leveraging funds for future distribution via District Disaster Grants that help rebuild the fire devastated areas," said District Governor Cindi O'Neil of Bend, Oregon. Click here to learn how to donate and help with relief efforts.
---
Fire Relief Fund $10k Challenge–2/1 Value on Your Matching Funds!
By DG Cindi O'Neil
I am deeply saddened by the historic size and impact of the recent wildfires in our District. Our hearts go out to those who have lost family members, homes, businesses and those displaced. We are moving quickly to provide multiple ways forward for Rotary to respond to this crisis.
District 5110 Leadership has established a Fire Relief Fund to provide mid to long-term relief to those impacted by the wildfires. Our international friends from District 3340 in Thailand have generously pledged up to $10,000 for each dollar we raise. District 5110 has now pledged an additional $10,000 from the District Reserve Fund to match Thailand's generous pledge. The challenge is now 2/1! Generous Rotarians and others have contributed, but we have $9000 to go. Please give to the D5110 Fire Relief Fund and leverage your funds 2/1! The need is great. Click here on how to donate and for more detail.
---
Get registered for Steps! Now You Can Raise Funds for Fire Victims, too!
By DG Cindi O'Neil

The great ROTARY STEPS TOGETHER virtual fundraiser begins today!
Register now:
https://www.charityfootprints.com/rotarystepstogether/
It's time for members to sign up to raise funds for your Club, the District 5110 Fire Relief Fund, the Annual Fund, or PolioPlus. And now the fundraising platform has been adjusted so you can walk, run, bike, hike, golf, or whatever activity you choose to log miles and raise dollars for all the serious needs in our communities related to the catastrophic fires.
---
5110 Receives $25,000 in Fire Disaster Relief from Rotary International
By DG Cindi O'Neil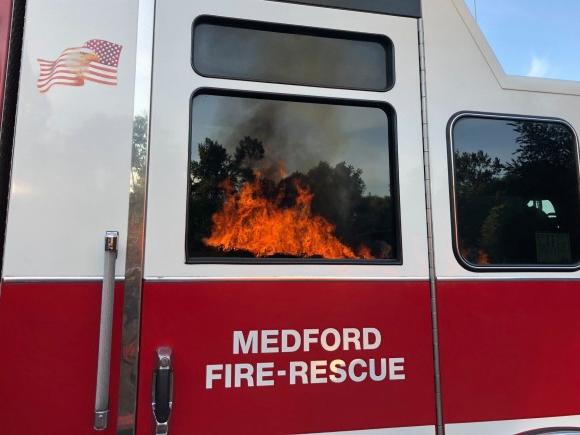 Many individuals who lost homes in the Phoenix/Talent Oregon Almeda DR Fire also lost the tools they use for their small businesses. Thanks to fast work by our District Rotary Foundation Committee Chair, Tim Mobley, we have received, in just hours, $25,000 in disaster relief from Rotary International.
These funds will be immediately granted to community members who have lost almost everything: their homes and their livelihoods. Escaping with their loved ones, they will now also reclaim their dignity: the ability to go back to work to feed, house and care for their families. Bravo Rotary! These funds made available through the Disaster Relief Fund #RotaryResponds. Click here for the website story.
---
Southern Oregon Clubs Uniting Quickly To Rebuild Their Own
By LeAnn Mobley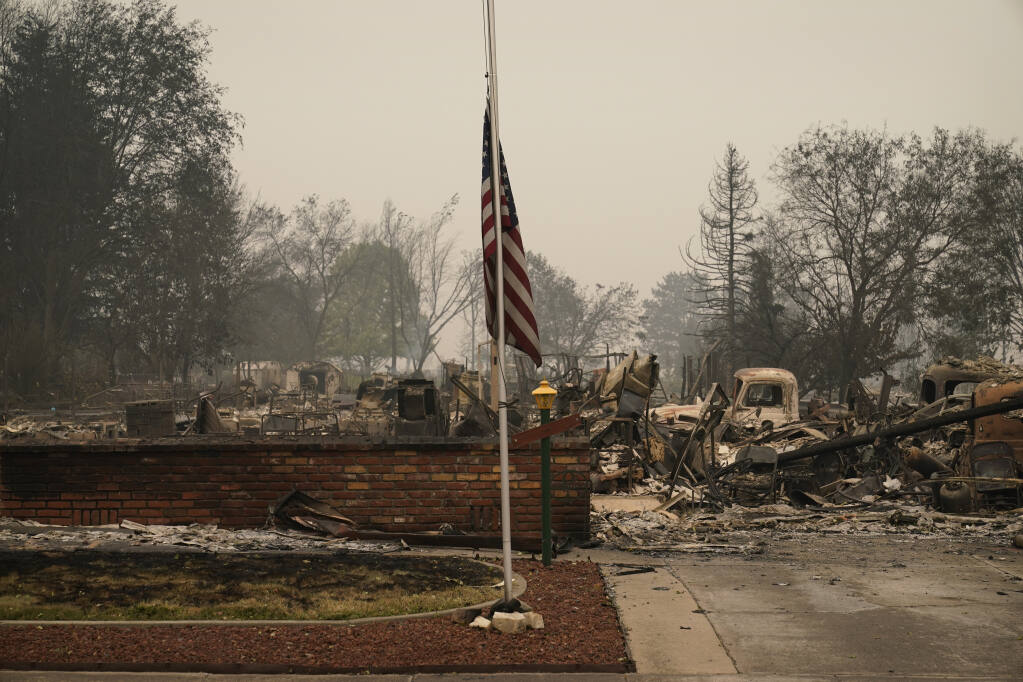 The Rotary clubs of southern Oregon are collaborating with other organizations and local governments to rebuild what was lost in the Almeda/Glendower, Obenchain and surrounding fires. Their efforts will be focused on immediate disaster relief as well as long-term recovery.
Visit www.RotaryRebuildsSouthernOregon.com to learn more and to donate. The clubs are accepting financial donations to support these efforts by mailing them to P. O. Box 3333, Central Point, OR 97502. For more details about Rotary efforts, click here.
---
5110 Levity for Your Week—Be Safe and Coax a Smile
By Mike Corwin

Between COVID and the seemingly endless series of regional wildfires, the need for the eNews levity is greatly enhanced these days….thus, w
e'll cite the dry wit of comedian Steven Wright:
1. I remember the first time I had to go to sleep. Mom said, "Steven, time to go to sleep." I said, "But I don't know how." She responded, "It's real easy. Just go down to the end of tired and hang a left." So I went down to the end of tired, and just out of curiosity, I hung a right. My mother was there and said, "I thought I told you to go to sleep?"
2. The severity of the itch is proportional to the reach.
3. What's another word for Thesaurus?
4. You can't have everything……where would you put it?
More to come…….be safe and help out those who haven't been as fortunate!
---
5110 Biz of the Week: James F. Wright and his Alika Media Group
By Bill Grile
This week's BUSINESS OF THE WEEK RECOGNITION visits the Rotary Club of Lebanon and honors Rotarian James F. Wright and his company, Alika Media Group. James is President of Lebanon Rotary this year.
Check out Alika Media Group at rotarybusinessnetwork.org/business-listing/alika-media-group/ and learn more about its video production, multimedia production, web design and hosting, non-profit organization building, and media consulting services at alika.media/. By participating in RBN, James demonstrates his support for businesses networking in District 5110. James wants Alika Media Group to be the one-stop shop for all your media needs. Click here to follow James' lead and take advantage of RBN benefits.
---
Tell Us Your Story:

The Brand/Public Image team in District 5110 welcomes news items for consideration toward the website, eNews, social media, or other publicity that might be of interest to our audiences. Please complete this form and submit it.
---
To unsubscribe from future emails, please click on this link: Unsubscribe