Having trouble viewing this email? Click here to view it in a web browser.
Volume 2, Number 12, September 8, 2020
Get Registered for Rotary Steps Together!
By DG Cindi O'Neil
Register now:
https://www.charityfootprints.com/rotarystepstogether/
On September 15 the great ROTARY STEPS TOGETHER virtual fundraiser begins! It's time for members to sign up to raise funds for your Club, the Annual Fund, PolioPlus, or all three! You can walk, run, bike,
hike, golf, or whatever activity you choose to log miles and raise dollars for all the great things Rotary supports in our communities and the world.
The ROTARY STEPS TOGETHER website is available for you to register, create your profile, and send to your friends to collect pledges for the miles you log over an eight-week period. Your Club is your team but your goal is your own! Your steps, logged on your mobile device, will be recorded on the virtual fundraising platform. No mobile device? No problem. You can log exercise miles manually on your
profile (4-Way Test applies!). Have fun and challenge another Rotarian to a virtual eight-week race.
Research shows that exercise during these times can help boost your immune system. What better way to stay healthy, have fun, and raise funds to serve our communities! GET REGISTERED for ROTARY STEPS TOGETHER!
---
Peace Literacy expert/West Point grad presents tools for education and activism
By Judy Corwin
Paul Chappell, director of the Peace Literacy Institute headquartered in Los Angeles, CA, believes peace education and activism needs to be taught in the same way that we teach soldiers to wage war and students to learn reading and mathematics.
The Iraq War Veteran and West Point graduate will offer a peace literacy conversation on Sept. 17 that will provide "new frameworks for understanding complex conflicts", said Chappell, referencing recent peace protests in Portland, Oregon.
"Peace Literacy," he said, "can offer people new skills for navigating conflicts in ways that move
communities and the world toward greater peace and justice."
Chappell's Zoom event will be held on Thursday, Sept. 17, from 7 to 8:30 p.m. The public event is sponsored by Rotary International District 5110, which involves 66 clubs and 3,300 Rotarians in central and southwestern Oregon and northern California. Chappell has written a seven-book series, titled The Road to Peace, where he writes about waging peace, ending war, the art of living, and what it means to be human.
For more on Chappell and this perfectly timed presentation, click here.
---
Holding Engaging Meetings – Topic of Membership Forum
By Chris Waugh
As requested by the participants last month, we will focus on "Holding Engaging Meetings" at the next District Membership Forum on Tuesday, September 15 at 10am. This is an opportunity for clubs to share their challenges and solutions.
This month's facilitator is 2017-2018 5150 District Governor Ron Gin. Ron is a charter member of the Rotary Club of San Francisco Chinatown. He served as Club President in 2009-2010, when the Club won the Best Small Club in District 5150. He has also served as Area Membership Coordinator for 2012-2013. He has been a Certified Financial Planner with Morgan Stanley since 1998. Ron has two children, a granddaughter, and enjoys hot rods, golf, cycling, tennis, and of course Rotary.
The District Membership Forum is held every third Tuesday at 10am, and focuses on a topic chosen by the participants from the last forum. Here's the link for the Forum every month: https://us02web.zoom.us/j/82289120983 or dial in at 1 669 900 6833. For more information, contact Chris Waugh or click here.
---
Ashland Community Garden Provides 6000 Pounds of Produce
By DG Cindi O'Neil on Tuesday, September 8, 2020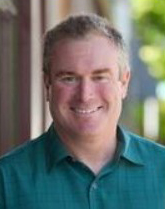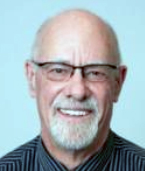 Rotarians from the Rotary Club of Ashland volunteer at their community garden each year from early March through October, providing much needed fresh produce to the Ashland Emergency Food Bank. The Rotary garden donations provide nutritious vegetables to supplement dry goods and non- perishables available in the food bank.
DG Cindi awarded the "Rotary Hero Award" to garden founders Mark Jaffe, Juli Di Chiro and Paul Nicholson. Find out how the Ashland Garden/Emergency Food Bank model gives those in need an empowering shopping experience. Listen to the podcast here. (LINK to the "Conversations in the Garden" – Ashland Oregon)

---
Zoom Social Hour for DG Candidates and Interested Members
By Claudette McWilliams
Register now for the Zoom Social Hour for DG Candidates and Interested Members on Thursday at 7 p.m.
You are invited to a PDG Social Hour Zoom Meeting with past district governors and potential candidates. Our goal is to give any Rotarian an opportunity to talk with those who have served as District Governor about their experiences. You need not be an official candidate to participate. It is enough that you are curious about the selection process, or merely interested in what a district governor does.
Anyone interested in being considered for this prestigious position should immediately contact his, her, or their club president to complete the application and club approval certification. Nominations will remain open until Wednesday, September 23, 2020.
To register, click here and go to Register NOW for PDG Zoom Social Hour for DG Candidates!
---
5110 Biz of the Week: River Cities Realty – Ann and Bruce Parker
By Bill Grile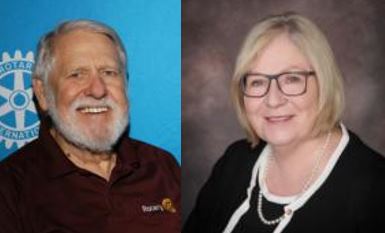 The Rotary Business Network is really catching on with some of our D5110 clubs? Why not yours? This week's BUSINESS OF THE WEEK RECOGNITION visits the South Coast to honor Ann and Bruce Parker and their business, River Cities Realty, Inc. The Parkers are a D5110 Dynamic Duo Rotarian couple serving as pillars of Coquille Rotary Club. Bruce is the club's immediate past president. Ann continues another year a club treasurer. Whatever your Real Estate needs are, Rivers Cities Realty is eager to be your RE guru.
Rivers Cities Realty sports a FREE RBN listing at rotarybusinessnetwork.org/business-listing/river-cities-realty- inc/ Every D5110 Rotarian with a business or profession is entitled to a FREE listing in the Rotary Business Network directory. Click here to learn more and benefit from the RBN!!
---
5110 Levity for Your Week–The First of Many Sequels
By Mike Corwin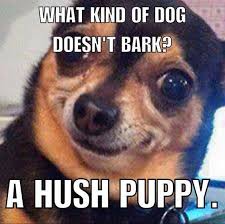 A little test for 5110 Rotarian consumption of this eNewsletter…let's see if you read this far…(stupid joke to the left…I picked it for the picture!)
Four two-liners worth a Rotary smile:
1. I threw a boomerang a few years ago. I now live in constant fear.
2. You don't need a parachute to go skydiving. You need a parachute to go skydiving twice.
3. Parallel lines have so much in common. It's a shame they'll never meet.
4. Someone stole my Microsoft Office and they're gonna pay. You have my Word.
More to come…….as I will be here all week.
---
Tell Us Your Story:

The Brand/Public Image team in District 5110 welcomes news items for consideration toward the website, eNews, social media, or other publicity that might be of interest to our audiences. Please complete this form and submit it.
---
To unsubscribe from future emails, please click on this link: Unsubscribe