Having trouble viewing this email? Click here to view it in a web browser.
Volume 1, Number 28, May 8, 2020
5110 Answers the COVID Call
By Michael D. Corwin on Wednesday, May 6, 2020
More than 1.2 million people in 34,000 Rotary International clubs are dedicated to the organization's service mantra conquering global, national, regional and local projects for more than 115 years. The pursuit of those projects in 2020 has never been easier as Rotary has been at the forefront of community assistance in the face of the Coronavirus pandemic challenging humankind in an unchartered fashion.
The list of service efforts already completed and continuing in Rotary's District 5110, encompassing central and southern Oregon as well as northernmost California, is indicative of Rotary International's #RotaryResponds project globally. From making and distributing masks and sanitizer, raising major dollars for those in need, feeding and equipping the tireless medical community and first responders, assisting food banks, providing support for challenged businesses, school districts and senior centers, and so much more, the 3,500 Rotarians in this District have been there for their respective communities and beyond.
Rotary grants in the tens of thousands of dollars are being multiplied by 5110 dollars from club memberships into the hundreds of thousands of dollars presently exceeding $300,000!! The current leadership of District Governor Rick Olson of Springfield and Governor Elect Cindi O'Neil of Bend have gathered the collective list of Rotary goodwill in the area and couldn't be prouder of the effort. Click here for the AWESOME LIST of all the projects and fundraising performed by 5110 clubs over the last couple of months…with more to come!
---
Virtual District Celebrates DG Rick's YTD
By Cynthia O'Neil on Wednesday, May 6, 2020
It was around this time that we'd have just returned from a great weekend in Springfield, celebrating District Governor Rick's year with a great weekend of meetings, trainings, solid speakers and Rotary networking energy. Undeterred, more than 105 District leaders from throughout our coverage area, assembled on a Saturday Zoom surprise celebration where past and pending DGs and others paid tribute to a very humbled DG.
They collectively toasted his achievements with assorted beverages in hand and provided almost an hour's worth of plaudits to 5110's 2019-20 leader. It was a fun, virtual event for a veery deserving District Governor…..and you can click here for the recorded replay! Thanks, Rick!
---
Hidden Valley HS Interact Overcomes Social Distancing
By Gabrielle DiMatteo on Thursday, May 7, 2020
Social Distancing is tough when all you want to do is go change the world and support your community! But nothing can stop the Hidden Valley High School (HVHS) Interact club. The club continues to meet every first and third Thursday via zoom.
The HV
HS Interact club has raised more than $2000 to support the Hidden Valley High School Family Advocacy program. The program's mission is to ensure students facing barriers to academic success, such as poverty, have access to basic items including food, hygiene products, school supplies, and clothing.
Read more about this active Interact group by clicking here to their entire story on the website.
---
DISTRICT 5110 B2B OF THE WEEK: Uplink Spyder, Inc.
By Bill Grile on Wednesday, May 6, 2020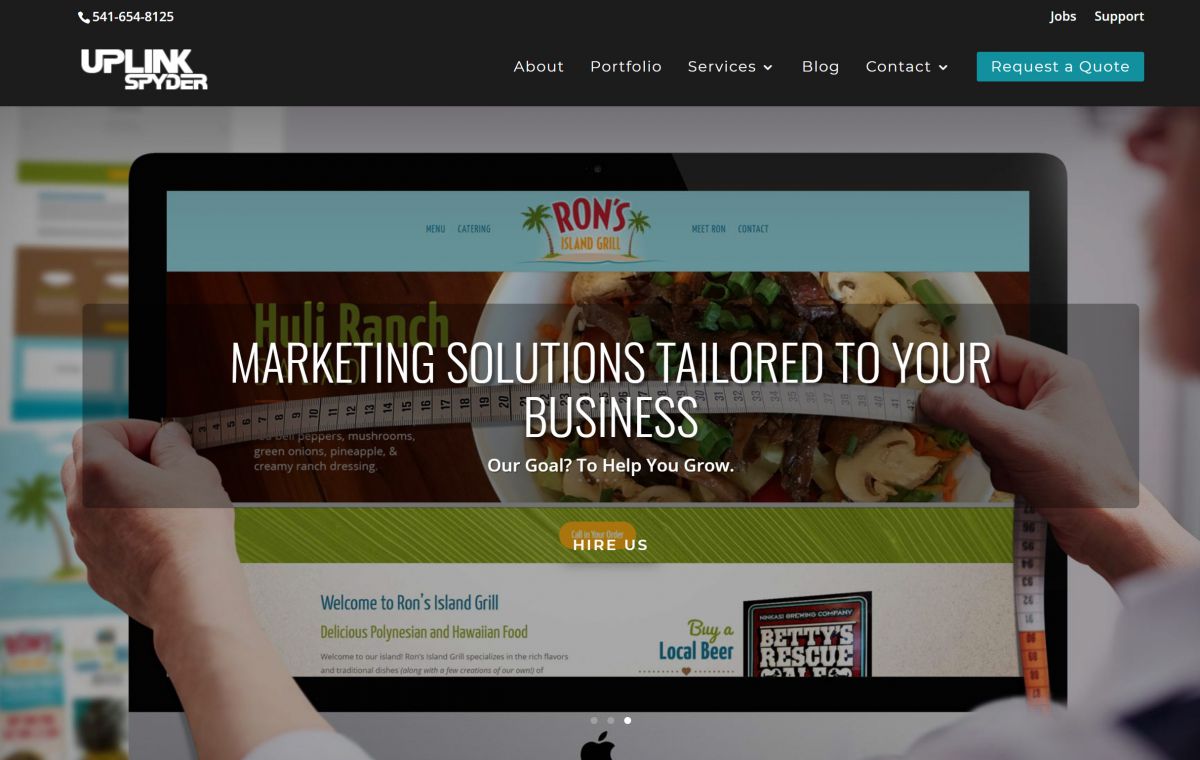 This week's BUSINESS OF THE WEEK RECOGNITION goes to Eugene-based UPLINK SPYDER, Inc., whose principal is Eugene Southtowne Rotarian Deanna Rivera. Deanna is one of B2B's early adopters. She recognizes the benefit of promoting her web marketing and public image business to other Rotarians through the B2B Directory by purchasing a Gold subscription at only $45 for a full year. Check out UPLINK SPYDER at https://5110b2b.org/business-listing/uplinkspyder-websites-marketing-seo-design/.
By the way, Deanna is a pro at helping businesses increase their internet presence through something called Search Engine Optimization (SEO). One of the member benefits available to through B2B is the opportunity to learn how to use SEO to increase the online presence of your business. Want to learn more? Ask B2B principal and eClub Rotarian Dan Smith: dan@dewaga.com.
---
Is Your Club Not Zooming for Meetings? E-Club is a Great Make-Good Answer
By Emily Francona on Wednesday, April 15, 2020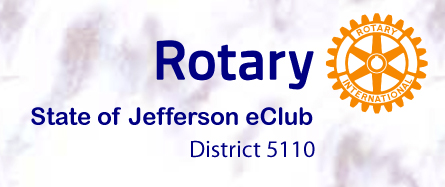 While the current national emergency caused by the CoVid19 pandemic requires physical distancing, Rotarians can still remain socially connected to other district Rotarians. The Rotary E-Club of the State of Jefferson invites all Rotarians to make up virtually: the club posts a complete meeting each Thursday and the club library contains hundreds of programs on a wide variety of informational and entertaining topics. Use the make-up form to inform your club secretaries of your attendance. Any Rotarian can register on the Club website to receive an email notification with a link to weekly meetings – without obligation.
Click here for a link to their website and e-meetings.
---
…and a second Zoom invite..Eugene Metro extends Tuesday night invitation
By Heather Edwards on Thursday, May 7, 2020
If your club has not transitioned to an online platform during the quarantine the Eugene Metropolitan Rotary Club would like to invite you to join us every Tuesday evening at 6pm for fellowship and a different guest speaker every week.
Sheltering in place has a silver lining! We are hosting guest speakers we wouldn't normally be able to host in downtown Eugene. Every week we have been joined by guests and speakers from California to Canada and we would love for you to join us too! If you'd like to join your fellow Rotarians, please email heather.m.edwards@gmail.com with your name and your club name if you would like to receive the Zoom invitation.
---
Jacksonville-Applegate Club Provides Hand Sanitizer
By Peggy Carlaw on Thursday, May 7, 2020
No hand sanitizer available anywhere? That's no problem for the Jacksonville-Applegate Rotary Club. As part of the express grant for new member engagement, club members stepped up and created sanitizer in a home "lab." Using 90 proof alcohol, aloe vera gel, and essential oils, the club created 90 bottles of sanitizer (70% alcohol) which they donated to the women's shelter and to Hope Village, the transitional tiny house village in Medford, in order to help stop the spread of the virus.
---
Rotary Club of Eugene Helps Fight Coronavirus Pandemic Impacts
By Jennifer Geller on Thursday, May 7, 2020
The Rotary Club of Eugene joins other clubs in stepping up to serve people hardest hit by COVID-19. Club efforts include creatively retooling an existing program during the shutdown and giving generously to a range of other local and international efforts. The Coronavirus threated to put Artspark, one of the Club's signature programs on hold. The Club raised over $70,000 to fund visiting artists in schools during this academic year. Leaders moved quickly to create an online program that will deliver remote art instruction and provide income to teaching artists in the community.
The Club also made multiple donations to local nonprofits to address the deep need in the community. Click here for more details.
---
Tell Us Your Story:

The Brand/Public Image team in District 5110 welcomes news items for consideration toward the website, eNews, social media, or other publicity that might be of interest to our audiences.

Please complete this

form

and submit it.
---
To unsubscribe from future emails, please click on this link: Unsubscribe