Having trouble viewing this email? Click here to view it in a web browser.
Volume 1, Number 26, April 21, 2020
Not Zooming for Meetings? E-Club is a Great Make-Good Answer
By Emily Francona on Wednesday, April 15, 2020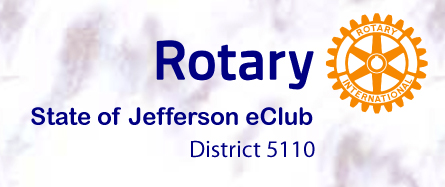 While the current national emergency caused by the CoVid19 pandemic requires physical distancing, Rotarians can still remain socially connected to other district Rotarians. The Rotary E-Club of the State of Jefferson invites all Rotarians to make up virtually: the club posts a complete meeting each Thursday and the club library contains hundreds of programs on a wide variety of informational and entertaining topics. Use the make-up form to inform your club secretaries of your attendance. Any Rotarian can register on the Club website to receive an email notification with a link to weekly meetings – without obligation.
Click here for a link to their website and e-meetings.
---
Could Your Stimulus Check Best Land With TRF?
By David J. Reece on Monday, April 20, 2020
Fellow Rotarians, since fewer people read newspapers, my guess is that not many saw Amy Dickinson's ASK AMY advice column the other day. A writer said "Right now, I don't need a stimulus check. Since I'll get one anyway, what can I do with it to help during this pandemic?"
Amy's response was to give to a worthy nonprofit, either locally or internationally. I say if you are luckily enough to not need the federal money, why not do both and donate some or all of this windfall to our favorite nonprofit, The Rotary Foundation. The Trustees have just given $3 million to fight the coronavirus and will do the same with all donations to our Disaster relief fund, all of our polio resources are being used in the fight plus funds are being given to all districts so we can help in our own communities. Here's the website www.rotary.org/en/donate
---
Please continue to make comments on our website posts
By Judith Corwin on Tuesday, April 21, 2020

We encourage you to comment and congratulate your fellow Rotarians on the stories of service and success posted in our eNews and Rotary Heroes sections! This is a perfect way to call attention to Rotary projects. Just click on the headline, scroll to the end of the story and add your message in the "comments" box.
Recent and very unfortunate spam from those who prey on websites that engage its members has hit this section. Thus, please know that your comment may not appear immediately as your comments are screened through our website spam filter before they appear.
---
Newport Rotary Doles Out Funds to aid local COVID effort
By Jon Zagel on Wednesday, April 15, 2020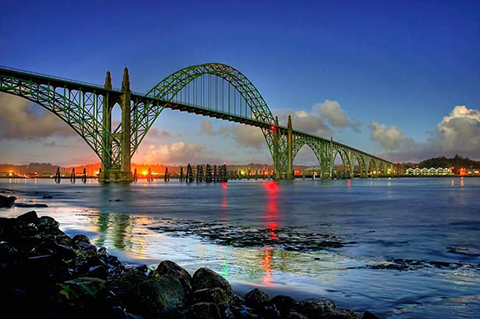 As the COVID-19 pandemic spreads uncertainty and hardship around the world, Rotary members are engaged in their communities, gathering for projects and offering help to those in need. In response to this crisis, the Rotary Club of Newport has pledged to help people in need.
---
5110 B2B OF THE WEEK: Mary Reynolds Insurance LLC
By Bill Grile on Monday, April 20, 2020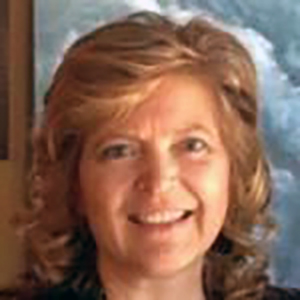 Each week, D5110 will announce a "Business of the Week" featured in the D5110 Business-To-Business (B2B) directory. This week's Busines of the Week Recognition goes to Mary Reynolds Insurance LLC, whose principal is Illinois Valley (Cave Junction) Rotarian Mary Reynolds. Mary is another of B2B's early adopters.
---
Points and Pride for DGN Kosanovic
By Gerry Kosanovic on Tuesday, April 21, 2020
February 6, 2020, was a special moment when I witnessed my brother Joe's induction to the Rotary Club of Redmond. Speaking to the three inductees that day, Club President Marvin Kaplan referred with pride to the Paul Harris Fellow (PHF) banner which contained the names of recognized PHF club members. President Marvin suggested that obtaining a PHF should be an aspirational goal for every Rotarian. It was that moment that I knew that I would make my brother, Joe, a Paul Harris Fellow by transferring accumulated PHF points.
Here's our story….by the way Joe and I represent two brothers of triplets in the Kosanovic family.
---
Tell Us Your Story

:

The Brand/Public Image team in District 5110 welcomes news items for consideration toward the website, eNews, social media, or other publicity that might be of interest to our audiences.

Please complete this

form

and submit it.
---
To unsubscribe from future emails, please click on this link: Unsubscribe