Rebecca Genter, Gabby Parks, and Alice Lulich,  discussed their senior projects.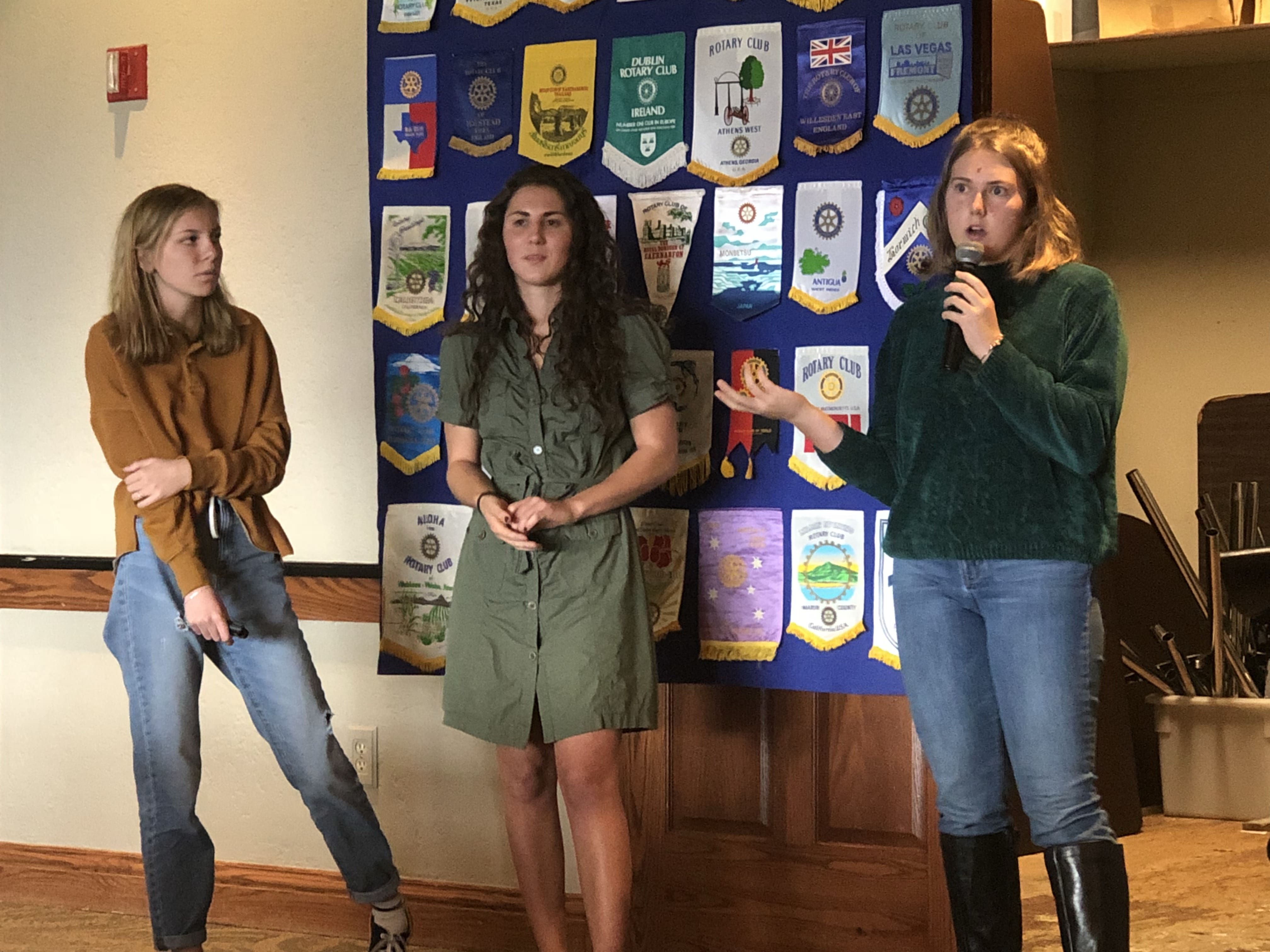 Eleven North Medford High School Seniors are registered to compete in the national "Team America Rocketry Challenge".  Up to 1,000 teams from around the USA will design, engineer, build and launch a homemade rocket in the presence of an impartial judge. The top 100 teams advance to nationals in Arlington, Virginia. The National winner competes in the world rocketry challenge this next summer. Rocket Team Leaders from NMHS,
They are also competing on building a rocket that can fly to 856 feet and return to the ground without breaking or damaging  the 3 eggs it carries on board.
The winners are determined by the altitude and duration of their flights.
The team leaders also discussed what they expect to see and do during their participation in the Space Trek Camp visit to the Kennedy Space Center.  They are looking forward to it.