Having trouble viewing this email? Click here to view it in a web browser.
Volume 2, Number 16, September 29, 2020
Follow DG Cindi's Podcast Library of Rotary Service Stories
By Cindi O'Neil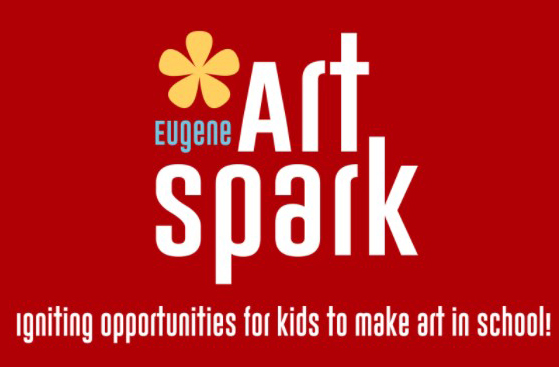 Come along with District Governor Cindi O'Neil as she travels District 5110 exploring all the great things we do for our communities. Click below for her podcast accounts of these success stories of Rotary service.
In our world, filled with what recently seems to be an endless stream of stressful events, it is comforting to know that Rotary has created a program that can relieve trauma in children. Expression of one's feelings through art can be very curative, especially in small children who may become locked in their trauma.
Art can also build self-esteem, immerse the psyche into a sense of inspiration, and develop creativity in young minds.The Rotary Club of Eugene has created partnerships in their community to provide art classes for all elementary school-age children in the 4J School District, taught by very talented artists in residence. "Art Spark" is a remarkable Rotary project and a tremendous service to the children of Eugene.
Learn how to recreate this in your community! Take a listen. https://rotaryvolunteerconnect.org/podcast.
---
CDC's Polio Eradication Branch Chief to Address 5110 Oct. 15
By Paul Nicholson
District 5110 is delighted to announce that we've lined up an eminent scientist and expert from the Center for Disease Control (CDC.) to serve as the next speaker for the Oct. 15, 7 p.m. Rotary Now! / Leading Change.
He is Dr. John Vertefeuille, the Polio Eradication Branch Chief and Incident Manager in the CDC Polio Emergency Response, based in Atlanta. Dr. Vertefeuille is responsible for overall leadership and programmatic direction of CDC's global polio activities. Since early 2017, Dr. Vertefeuille has also served as the chairman of the Eradication and Outbreak Management Group within GPEI, the Interagency Global Polio Eradication Initiative.
GPEI is a public-private partnership led by national governments with six core partners – the World Health Organization (WHO), the CDC, UNICEF, Rotary International, the Bill and Melinda Gates Foundation, and Gavi, the Vaccine Alliance. Its goal is to eradicate polio worldwide. Click Here to Register! and click here to read more impressive background about this speaker.
---
5110 Night of Celebration–Honorees Galore
By Judy Corwin
How do you have an Awards Celebration in COVID times when Rotarians can't gather? How do you recognize Rotarians for their extraordinary service? How do you hear candidates for the District Governor deliver their traditional stump speeches without an event? Just ask Past District Governors Rick Olson, chair of the awards ceremony, and Claudette McWilliams, nominations chair. They pulled together a "booming" and "zooming" show on Friday, Sept. 25th to recognize Rotarians and Rotary Clubs for their year-long efforts.
"Last Friday night we paused in time to celebrate the many accomplishments of our Clubs, Presidents and District Leaders," said DG Cindi O'Neil. "We revisited the many heartfelt passions and outstanding achievements of our Rotary members. And we formally congratulated our Immediate Past District Governor, Rick Olson. Bravo for a great year PDG Rick! In gratitude to all you do for District 5110, thank you." For PDG Olson, it was sweet recognition for his year of service.
To read about all the Award Winners and hear all of the PDG Nominees speeches, visit the District website to see some photos, read the awards program list, and see the Youtube video.
---
Rotarians On The Move Are Raising Thou$ands
By Beth Sheehan
139 Racers so far! $9,000 raised with 48 days to go! #RotaryStepsTogether is up and running, biking, walking, golfing, swimming….and it's a great time to register and get moving for the great month of Walk-tOber!
With seven weeks left in this fun, virtual race, you have the opportunity to raise money for your Rotary Club, the Rotary Foundation and the District 5110 Fire Relief Fund! Did you know that 27 minutes of gardening converts to 1 mile? You can sync the Charity Footprints APP to your health APP on your phone and off you go. You can also manually enter workouts. Raking leaves is great exercise! So is CrossFit, swimming, Orange Theory or whatever you do to tackle that Quarantine – FIFTEEN some of us may have experienced during the governor's stay at home orders. Click here to register, join the fun and move!
Racers who raise $250 or more will receive a water bottle to keep hydrated and to thank you for your part in this novel event!
---
5110 Biz of the Week: 2Form Architecture – Richard Shugar
By Bill Grile
Healthy businesses support engaged Rotarians, and engaged Rotarians produce vibrant Rotary clubs. D5110 weekly announces a "Business of the Week" featured in the D5110 Rotary Business Network Directory.
This week's BUSINESS OF THE WEEK RECOGNITION salutes 2Form Architecture and Principal Architect Richard Shugar, a long-time member of the Rotary Club of Eugene. Check out 2Form Architecture on the Rotary Business Network.
Every D5110 Rotarian with a business or profession is entitled to a FREE listing in the Rotary Business Network directory. If you have a known business listed through DACdb, your business is already listed. These FREE listings are a member benefit, available at no cost because connecting Rotarians and vocations is at the heart of Rotary's core values. Here's more on this Youtube link. District 5110 hopes you will contact Rotarian Dan Smith. if you have questions or need help, or visit the Rotary Business Directory.
---
Coos Bay – North Bend Rotary is Best of the South Coast
By Tim Novotny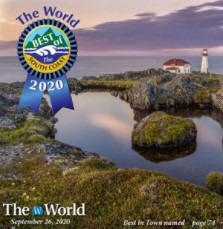 The Coos Bay – North Bend Rotary Club has been voted favorite service club for the World Newspaper's Best of the South Coast for 2020. The recognition, which is voted by the people in the community, will be part of an upcoming special publication.
"It reflects well on the club, the district, and Rotary," said Novotny. "I believe it shows that not only are the works of our membership being recognized by members of our community, but the increased effort to publicize those good deeds is starting to make a difference." To read The World and its upcoming issue, click here.
---
Levity article for 9/29
By Mike Corwin
Another half dozen quips from the dry wit of Steven Wright:
1. 7% of all statistics are made up on the spot.
2. A lot of people are afraid of heights, Not me, I'm afraid of widths.
3. I couldn't repair your brakes, so I made your horn louder.
4. I spilled spot remover on my dog…..he's gone now.
5. Plan to be spontaneous……tomorrow.
6. I intend to live forever…………..so far, so good.
More to come…….be safe and help out those who haven't been as fortunate….it's the Rotary way!
---
Tell Us Your Story:

The Brand/Public Image team in District 5110 welcomes news items for consideration toward the website, eNews, social media, or other publicity that might be of interest to our audiences. Please complete this form and submit it.
---
To unsubscribe from future emails, please click on this link: Unsubscribe